DVK570 kit for Cubietruck gets ready to ship
Do you still remember Wave Share team? They are a Chinese company who is producing lots of add-ons and accessories for the famous open source hardware or SBC, such as Aduino, Respberry-pi… They made DVK521 kit for Cubieboard2 last year. And now, DVK570 for Cubietruck is all ready to ship.
DVK570 is made of a piece of daughter board and 5 pcs module boards which include GPS, Magnetameter, RS485, SPI Flash, and temperature sensor. A USB camera will also be included in this package.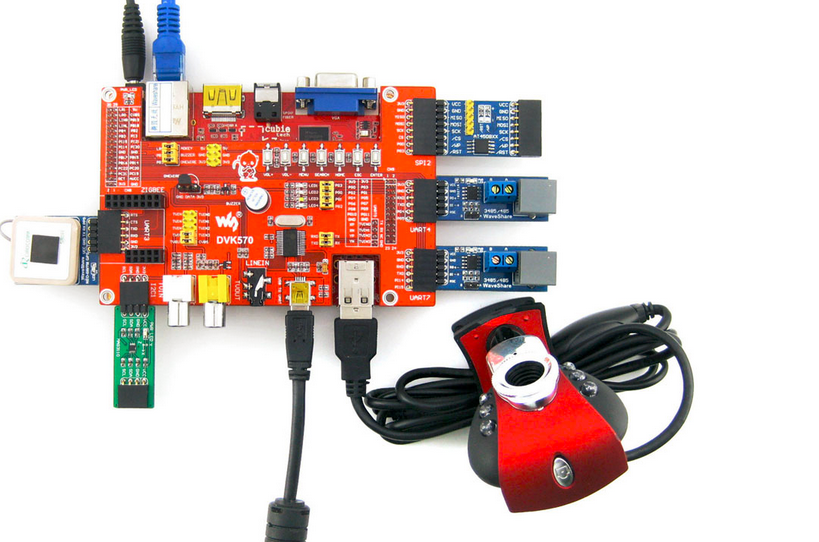 And more, DVK570 daughter board breaks out some features which can not provided on Cubietruck main board such as analog TVIN, analog TVOUT, LINEIN, ZigBee, more keys and buzzer.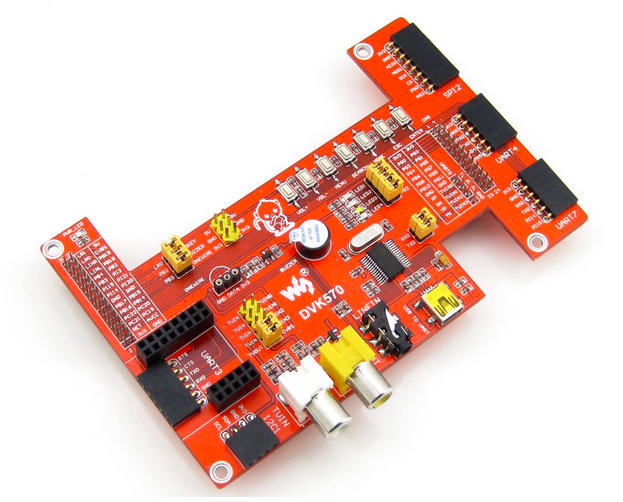 This kit can surely speed up your work in platform evaluation and features development in hardware. Another touching action is they put a lot of efforts in documents and sample applications. You can download them from Wave Share website and Cubieboard files server. For Chinese user, you can get Chinese version from Here.